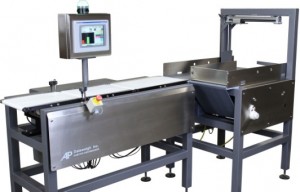 There are so much smart phones around us that almost everyone in the world is familiar with how to use touch screens. For the most part, people find these new screens are very convenient to use; except perhaps those who have poor eyesight who would miss the feel of a real keyboard. Most people also love the way these monitors eliminate the need for keyboards, mouse and even touch pads; not only are touch monitors easier to use, they also reduce desk clutter. Some reports claim that touch screens improve user efficiency.
The Rise Of The Industrial Touch Screen Monitor
The early screens used for industrial applications did not have touch capability; they were there only for viewing information and data entry was done through the usual keyboard, mouse and touch pad combination. Since touch screens were more efficient, entrepreneurs became interested in the industrial touch screen monitor. The industrial setting can surely use less clutter from keyboards and touch pads, so manufacturers began turning out industrial touch screen monitors.
Since many industrial applications expose monitors to harsh environments, industrial type touch screens are designed to be especially robust. Different standards issued by the National Electrical Manufacturers Association ( NEMA) apply to touch monitors which are resistant to heat, vibration, humidity, etc.
The Two Main Types Of Touch Screen Monitors Used For Industrial Applications
The two main types of industrial touch screen monitors are the open frame touch screens and the universal mount touch screens.
Open frame touch screens have just enough structure to keep the screen and the electronics components in one piece. They are purposely built that way because they were never meant to stand alone. Open frame touch screens are designed to be integrated into some other unit or containment structure during use. When these are intended for industrial applications the exposed portions have to meet standards which make them resistant to whatever extreme condition may be present in the environment where they will be used. When choosing the appropriate open frame touch screen, you can specify the size, NEMA rating, type of cable, and the screen protection required.
Open type touch screens are used to control various types of equipment in factories. One of the most commonly depicted uses is on CNC machines, although out in town you can also see touch screens used in information kiosks and ATMs.
The second main type of industrial touch screen is the stand-alone type. These touch screens are not meant to be installed on machinery cabinet cut-outs, but rather to be used independently; these type screens are normally only seen in machinery controls. The main advantage of these screens is that their containment structures come built to standards required for the environment they will be used at. Some of the features that users can ask for include the type of mounting brackets, pedestal mounts, NEMA rating, longer connection cables, and screen protectors.
As technology continues to improve, expect to see wider industrial uses of touch screen monitors.