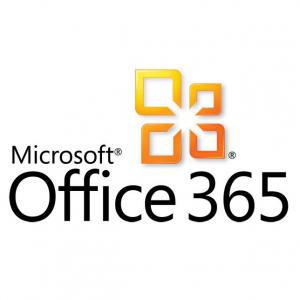 Microsoft Office 365 support features services that will help its subscribers maximize their technology investment. A global network of experts armed with years of knowledge about Microsoft productivity plus collaboration tools is what you get out of an Office 365 subscription.
A premier Office 365 support is also available and recommended for enterprise customers. The unique level of support includes access to self-help, plus an IT-level assisted support options for clients' specific needs. Office 365 support plan can be accessed via the Support tab in the Microsoft Online Portal after logging in.
While there are a lot of Office 365 support features that subscribers can reap, the most common include:
Proactive support
Guaranteed 99.9% uptime: Microsoft Office 365 support offers a guaranteed 99.9% uptime, with the financially backed-up service level agreement (SLA). This gives the user peace of mind that assistance is always available when needed.
Service Health Dashboard: Gives users of Office 365 the ability to distinguish the current health of their subscribed services plus the ability to view detailed information about current and past issues.
Planned maintenance schedule: Subscribers will always be informed ahead of time for any planned maintenance occurrences of Office 365 services.
Self help
Community support: The Office 365 community contains useful blogs and contents. The community forum also includes highly knowledgeable experts to give answers to all Office 365 related queries.
Self-help troubleshooters: This feature will let Office 365 subscribers take matters into their own hands with very common issues to be resolved quickly.
Assisted support
Web/Email support: Forwarding technical issues via the web or email support will ensure an optimize issue resolution by steering subscriber's concern to the most knowledgeable support agent.
Pre-sales support: Help is immediately available for users in need of assistance with purchasing decision for Office 365 services.
Accounts and billing support: For account and Office 365 licenses related queries, immediate resources are readily available for related issues and concerns.
Technical phone support: Office 365 subscription comes with a global technical support handled by a team of global experts.
Category for phone availability and response time (by severity):
Critical: These are events that are characterized by failure to access or use the service or data that will have a detrimental effect on deadlines or profitability, or affect multiple users.
High: These events affect the productivity of users or a single user, but have a reasonable business impact. These issues can be resolved during business hours.
Noncritical: These events have a very minimal productivity impact on the business. A workaround is available for a single user experiencing a momentary interruption.
Elevated support
For a more personalized support, an additional elevated support is available for purchase for Office 365.
Microsoft Services: For organizations evaluating cloud workloads, properly organized and well planned deployment of Office 365 services and other cloud workloads are offered to organizations with an ongoing procedure on Microsoft technology.
For enterprise organizations, the highest level of support is provided for enterprise organizations for any Office 365 concerns or issues that includes Microsoft-managed support from a cloud expert.