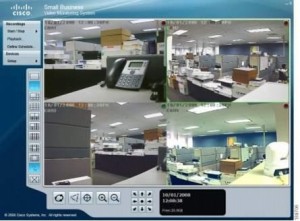 March Networks is a company which specializes in IP video surveillance management solutions. One of its most popular products is the Command video management software. It is browser-based video management system software suitable for use by anything from small organizations operating out of a single site, to multi site organizations and large campuses. It allows you to control your video surveillance system through a browser-based interface with unheard of levels of ease.
What Can March Networks Command Video Management Software Do?
The Command video management software is offered by March Networks in three versions with the top of the line version capable of handling truly large organizations with thousands of video cameras.
At the entry level there is the Command Lite. This software is capable of monitoring surveillance using a maximum of 6 video channels and has the capability of storing on week's worth of video footages. Its browser-based user interface can be accessed through computers using Internet Explorer, Firefox, Safari and Chrome web browsers. It features advanced search features and health monitoring. Command Lite can easily be upgraded to Command Professional or Command Enterprise as your organization grows. Best of all, the Command Lite software is free. This allows you to try out the system without any cash outlay.
If you decide to use Command Professional instead, you get more powerful features. This video surveillance management software has a customizable task oriented graphical user interface (GUI) for greater ease of use. With the ability to support as much as 128 video channels, March System's Command Professional is ideal for small to medium sized organizations.
This software package includes provisions for unlimited video retention and a host of other features such as video recording and archiving, pan, tilt, and zoom control (PTZ), interactive views combining PTZ and mapping in tracking of suspects, alarms with analytics capability, and powerful search capabilities. To aid in searches, video footages can be archived by schedule, sector or single/multiple channel views.
The software can be configured to react in pre-determined ways in response to alarm trips. Thus alarms can be set to result in automatic email notification of incidents, activation of equipments and lighting, and recording of unfolding events. Still IP browser based, this software allows you to exercise and control using any computer connected to the internet.
With the Command Enterprise edition of March Network's video surveillance software, you can monitor and control as many as 10,000 video recorders and 128,000 video channels. Operation and control is easy and convenient as the March Networks Cloud gives you the ability to access video feeds from any location using smart phones; you can also change settings, and take control of cameras to follow developing incidents. More than having centralized control, access can be provided on multiple levels. You can also use its analytics features to gather lots of valuable data for use in business efficiency improvements.
If you have video surveillance equipment installed, you probably need video management software. Even the government is using video surveillance to predict criminal behavior. Perhaps you should consider at least trying out the Command Lite software – anyway this entry level version is free.